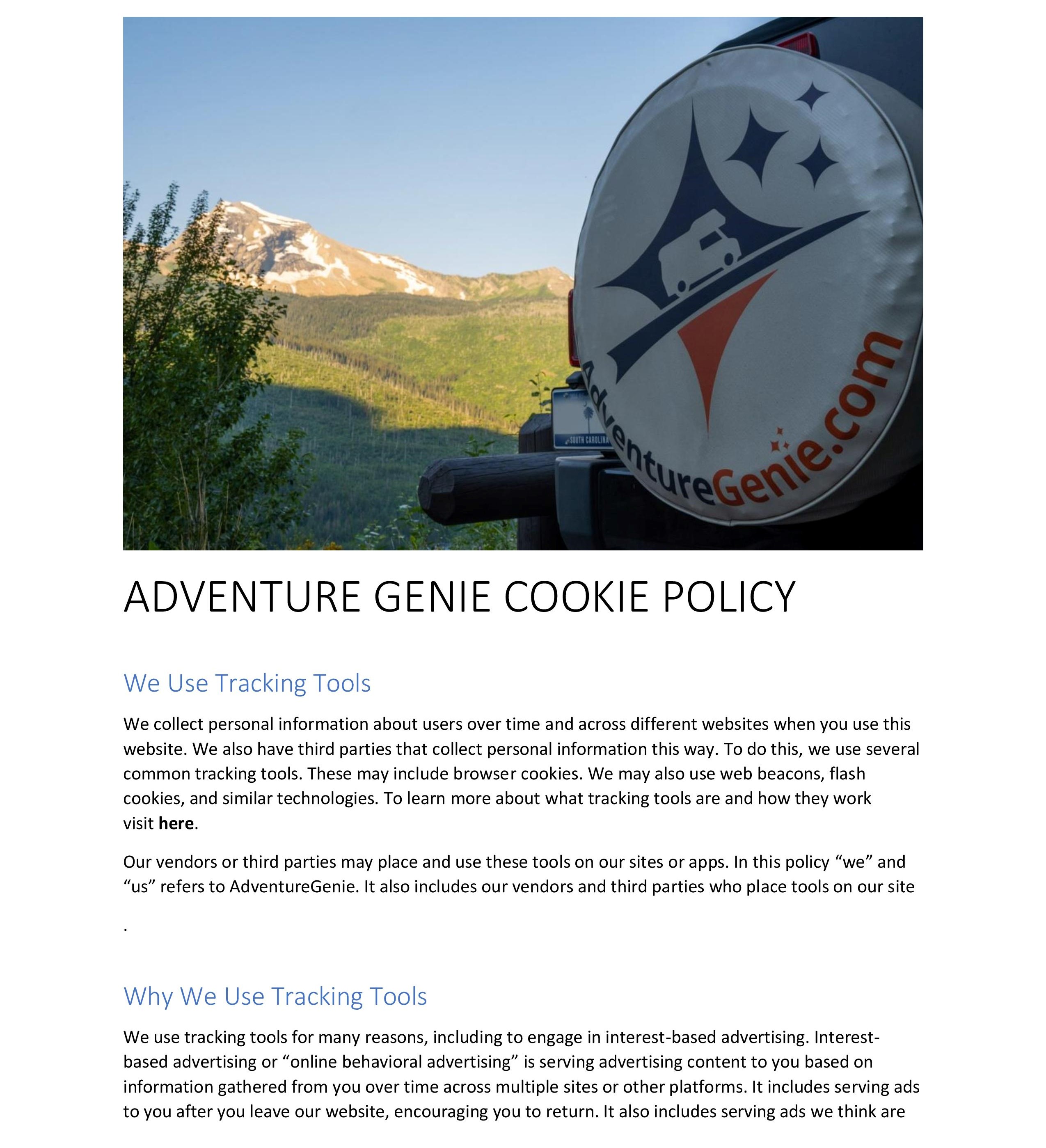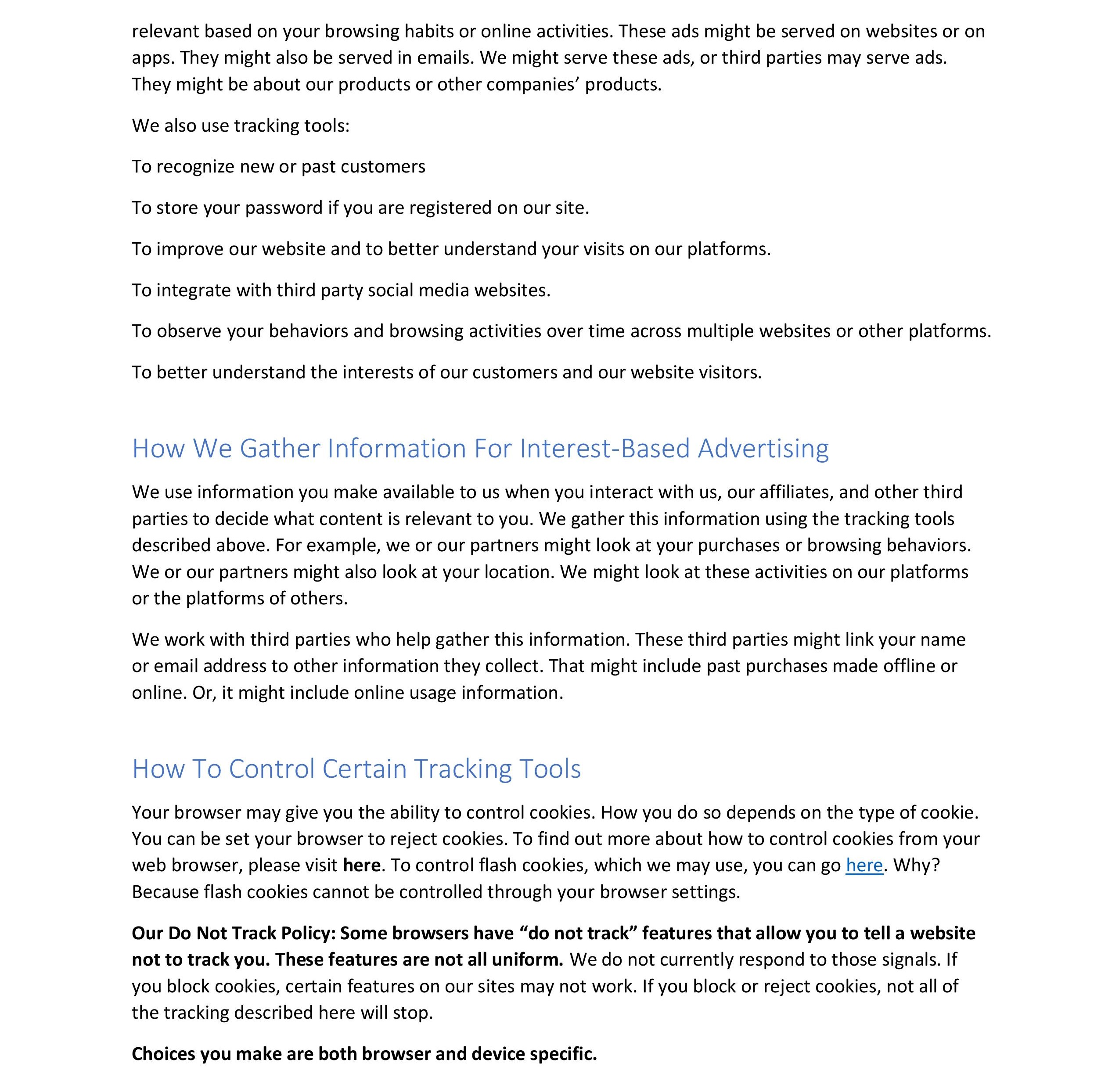 To learn more about what tracking tools are and how they work visit 

he

r

e

.

To find out more about how to control cookies from your web browser, please visit 

here

.

To control flash cookies, which we may use, you can go 

here

.

To opt out of having your online behavior collected for advertising purposes, 

click here

.

To exercise choice for companies

participating

in this tool, download the

AppChoices

app 

here

.