When you are ready to select a campground, either click on the location pin on the map or the tent icon on the left-hand bar to enter the Stay Selector. Select the down arrow on the Campground Filters to show the Instant Book with Spot2Nite. The button will turn green once selected and all campgrounds with instant reservation booking will auto-populate to the top of the list. You may want to close the Campground Filters to more easily see the list of campgrounds. Select the desired campground, then click on the Instant Book under the Reservations section.
Helpful Tip: After booking your reservation, add your reservation number, site number and other useful information under the Notes section on the main Trip Planner page for that location.
Note: If no campgrounds have instant reservation bookings, you will need to click off the Instant Book with Spot2Nite button to show all campgrounds in your location with other reservation options.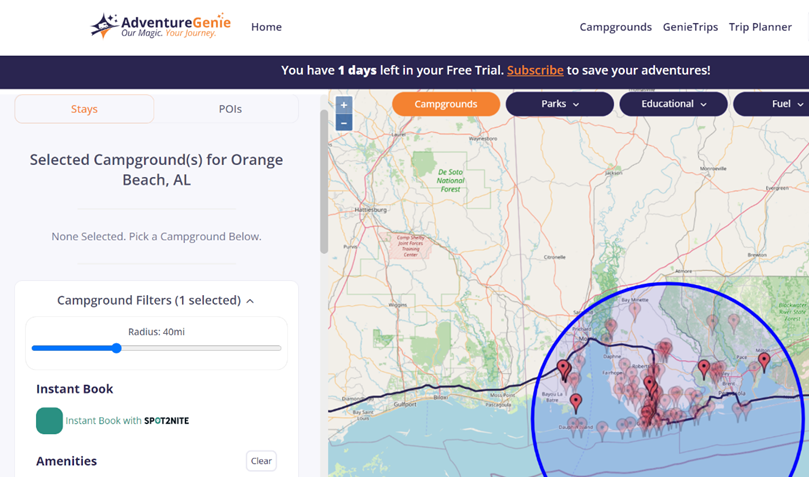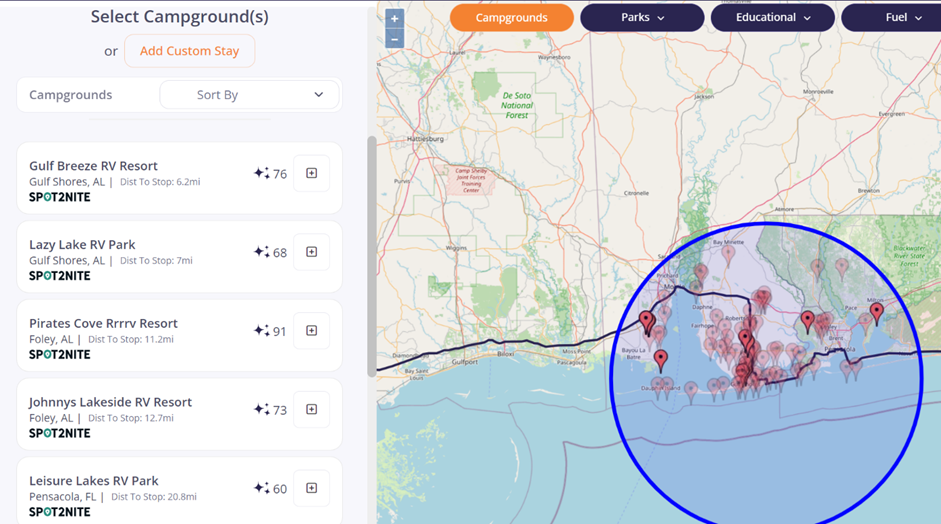 See Also: Trip Planner FAQs, Preferences & Filters section; Campground Search FAQs, Campground Filters & Amenities section.